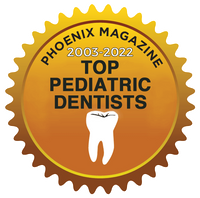 PROVIDING PEDIATRIC DENTAL CARE IN THE EAST VALLEY SINCE 1980
History
Since 1980, Pediatric Dental Specialists has been dedicated to serving the East Valley. Our pediatric dentists are specialists dedicated to the oral health of children from infancy through the teenage years. We also care about providing a pleasant experience and we've created a fun train atmosphere to help put your little ones at ease.
Mission
Pediatric Dental Specialists consists of Board Certified Pediatric Dentists and caring, compassionate team members. We provide expert pediatric dental services comfortably and safely to all of our patients. We help each child build a foundation of positive dental experiences and work to set them up for a lifetime of good dental health.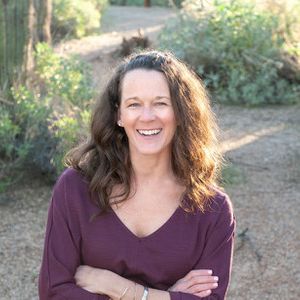 Dr. Kimberly Sherrill
As a Diplomate of the American Board of Pediatric Dentistry and a Fellow of the American Academy of Pediatric Dentistry, Dr. Kimberly Sherrill is passionate about helping children grow healthy and beautiful smiles. She grew up in Martinsville, Virginia and received her undergraduate degree from North Carolina State University, and went to dental school at the University of North Carolina at Chapel Hill. Following a brief two years as a general dentist, Dr. Sherrill continued her education and completed her pediatric dental specialty degree at the Medical University of South Carolina. Dr. Sherrill joined Pediatric Dental Specialists in 2002. Dr. Sherrill has privileges at Phoenix Children's Hospital and can see patients that need special care in the hospital setting.
Dr. Sherrill enjoys spending her free time with her husband, Todd, their two daughters, Anna and Cate, and their Golden Retriever, Roxie. Their family loves to travel, cheer on the Phoenix Suns, and hike. Dr. Sherrill and her daughters are active in the East Valley Chapter of the National Charity League, where she currently serves on their Board of Directors. They love calling Tempe home.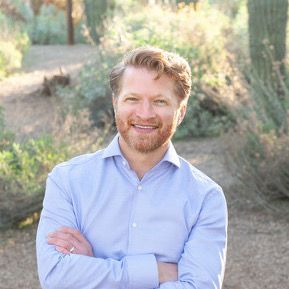 Dr. Charlie Clark
Dr. Charlie Clark is a Diplomate of the American Board of Pediatric Dentistry and a Fellow of the American Academy of Pediatric Dentistry (AAPD). He is from Issaquah, Washington, and received his undergraduate degree from the University of Washington and his Doctor of Dental Medicine degree from the Arizona School of Dentistry & Oral Health (A.T. Still University). Dr. Clark received his pediatric dental specialty education at the Children's Hospital of Wisconsin and continues to see patients who need specialty care at Phoenix Children's Hospital. In addition to being a board-certified pediatric dentist, Dr. Charlie Clark is also an active member of the AAPD and serves on their Council on Clinical Affairs, volunteering his time and expertise to help review and update the academy's Reference Manual of Pediatric Dentistry.
Dr. Clark has been active in many local organizations and currently serves as the Vice Chair for the Brighter Way Institute. He has also partnered with Canadian-based Dentistry For All in leading a team of volunteers on an annual service trip to Guatemala since 2008. Outside of the dental world, Dr. Clark enjoys spending time with his wife Jessica, their two daughters Ellie and MJ, and their yellow lab Dexter.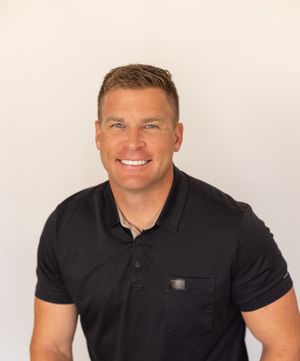 Dr. Brik Nielsen
Dr. Brik Nielsen is a dual trained pediatric dentist and orthodontist. He grew up locally in Mesa, AZ. He is the oldest of 10 siblings. He wore red and blue as a teenager supporting his alma mater Mountain View High School. His grandfather Owen Jones was one of the first dentists in the East Valley. After high school Dr. Brik completed a 2 year church service mission to Southern Africa.
His training includes:
Brigham Young University (2004-2007) - Bachelors in Exercise Science, BS
University of Southern California (2007-2011) - Doctor of Dental Science, DDS
Lutheran Medical Center, Oahu HI (2011-2013) - Pediatric Dental Residency
University at Buffalo State University of New York (2013-2016) - Orthodontic Residency and Masters of Science, MS
During dental school Dr. Brik published his thesis and won numerous awards. In between studying, clinicals, and research Dr. Brik and his family always found time for a quick Disneyland trip or adventure to a new beach. He discovered his enjoyment of treating children and teenagers while doing dental service mission trips to central America with a non-profit organization called Ayuda.
After the completion of his dual trained degree he took a position at Smile Orthodontics and Pediatric Dentistry in Colorado Springs, CO for 6 years. Being trained as a pediatric dentist and orthodontist he is able to provide a comprehensive approach to each of his patients.
The sunny state of Arizona finally called him back in the summer of 2022. Dr Brik is married to Ashley and they have four children: Trey, Emery, Jackson, and Beckham. His pride and joy comes from creating new memories with his children and supporting them in their extracurriculars. The family is always on the lookout for the next outdoor adventure.
Put your little ones at ease, we can't wait to be your kids dentist Chandler & Gilbert.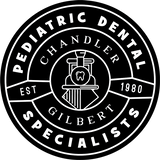 Get on Board for a Lifetime of Healthy and Growing Smiles!